CY Film Productions is an inventive, indigenous and unique filmmaking production company focusing on in creating outstanding films. Founded by award winning UK filmmaker Chester Yang. The company works with a variety of professionals and new talents across the filmmaking spectrum in the UK, Spain, Germany and Sierra Leone to make documentaries and entertaining feature films for TV, Cinema and VOD.
CY Films is interested in telling stories about characters that are doomed by their environment, but are striving to break through the complicated web of the precarious world they find themselves in. CY's characters have to live for something deep within the meaning of their lives. They have to be strong, interesting, compassionate, skilled, relentless, loving, fierce and will rise above all odds to becoming what they want to be. 
Over the past eighteen years, Chester Yang, the founder, producer and director of CY Films have trained, worked and made dozens of films for the TV and online market. Between 2011 to date, CY Films fully registered with Company house to produce four feature documentaries, several short drama films and online videos. His feature documentary films, War Matters in 2013, Kettling of the Voices in 2015 featured in several film festivals around the world, sold to TV and VOD. His recent films, Sierra Leone's Disgruntled Youths and Cycling Nomads are presently being packaged for festival and sales distribution. CY Films is presently developing four feature film projects for cinema and a series for TV and VOD.
Chester immersed in theatre as an actor, director and writer when he escaped the civil war in Sierra Leone to the UK over twenty years ago. In the UK, he got sucked into a world of storytelling as he studied and worked in all sorts of jobs to survive, he got hooked. Chester's work and life in Europe reveals a unique and captivating perspective of the wider world. He become obsessed in studying people, the social, political, cultural and environment of the developed world compared to the developing world.  As much as he sees many similarities in each other, he also sees huge differences that define the two worlds. So his quest in life is to observe this contradictions and parallels to create work that is emotionally and visually stunning. After graduation from the National film and television school (NFTS) studying Fiction Directing in 2006, he has made several independent drama films and documentaries that sold to broadcasters and premiered in many international film festivals, including the UK.  He is in development of four feature films, which he is planning to make in the next ten years, Escape From The Last World, Ripples, Music of The Soul and The Last Checkpoint.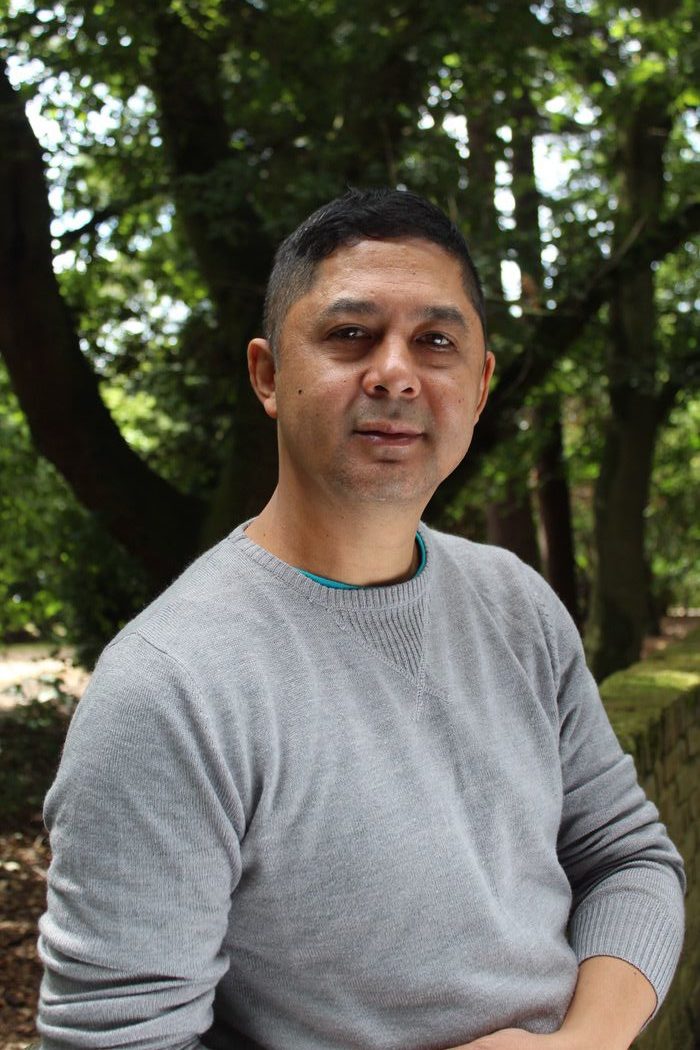 Ethan Race

Originally from Scotland, Ethan is a filmmaker with over 10 years experience editing and directing drama, documentary, and video art. His repertoire includes two director's credits on BBC 2 and multiple awards including the BBC Blast Future Film Awards.

Marko Ficko

With a background in business, sales and marketing Marko started working in film and TV production in Slovenia. After moving to London, he joined CY to support sales and marketing of our finished films and to help strategize and define the goals of projects in development.

Katrin Kalketenidis

Katrin is an associate producer and researcher at CY. She has collaborated on projects in locations of notable political ferment including Caracas, Havana and Athens. She recently completed the research, script, and narration for a documentary focusing on the repercussions of Ebola in Sierra Leone.
Mari Gurruchaga

I came from a hospitality management background and I stumbled upon filmmaking when I met Chester. Since then, there has never been a dull moment, I have been involved in running the office, working on various projects from development, pre-production, production, delivery and marketing. I believe in CY films as the films we produce are thought provoking, inspiring, entertaining, outside of the norm and revealing.

Gill Hewlett Case

Gill has always believed in guiding and developing concepts and ideas, moving them towards successful fulfillment.  After working with several small businesses, she moved on to bigger projects - before from finding herself drawn towards creative projects within film and television.  She ended up working for Thames Television, helping new talent and ideas on their journey to eventual production, including the highly successful series, The Bill. 

12 years later, she left to bring up her children in the countryside.  It was during this period that she studied psychology, finally specializing in child development and behavioral issues.  Gill then worked for 14 years young people displaying challenging behaviour and developmental issues as both teacher and qualified play therapist. 

She is now returning to her love of developing and guiding creative film projects, intending in the process to enlighten, entertain and inspire others…..

Nikita Woolfe

Nikita is a cinematographer, producer and editor working mainly in drama and documentaries. She's worked in a variety of production roles in independent Film & TV. She was DOP on the short '14', which was Bafta, nominated in 2010. Her student film 'Roy Eastend Boy' won the Exposures Grand Jury Price and Best Documentary in 2007. Nikit's work with CY films to produce, film, edit and market films such as the Cycling Nomads and One For You Two For Me. Her passion and skills are an asset to the company. 
INSPIRING CHANGE THROUGH VISUAL STORYTELLING
We create films that explore the hardships of life, the resilience of communities, and the spirit of humanity.